90 South 10th Street

Pittsburgh, PA. 15203

 412)-904-3235

STATE INSPECTION 

AND EMISSIONS

PERFORMED HERE

Apex Automotive Group

Auto Service

FREE

 WINTER CHECK UP

Check tread depth and 

adjust air pressure 

Check under-hood fluids 

Complete vehicle maintenance inspection-including brake condition 

check all belts and hoses 

MAKE SURE YOUR VEHCILE IS READY FOR WINTER DRIVING

SERVICE & REPAIR

MAINTENANCE

BRAKES

OIL CHANGE

DRIVE TRAIN

DIAGNOSTICS

ENGINE

ELECTRICAL & LIGHTS

SUSPENSION & STEERING

HEATING

AIR CONDITIONING

EXHAUST & EMISSIONS

RADIATORS 

WATER PUMPS

TIRES & FLAT REPAIRS

TUNE-UPS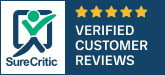 Coolant Flush Service $99.00

The most common cause of breakdowns 

is cooling system failures. 

Don't let an overheating vehicle leave you stranded on the side of the road. Have your vehicle's cooling system serviced today!

At Apex Auto Service, we take care to provide our customers high quality services. Make your appointment online now or call 412-904-3235.

This service will completely flush and chemically clean your cooling system. Help preserve the integrity of your radiator, water pump, heater core, and hoses.